The New Version of gate.io Web Has Been Launched
2018-11-08 10:04:57
Read:135550
After months of hard work by designers and the technical development team, the new version of the gate.io web has been successfully launched. In the new version of the gate.io web, we provide traders with a more refreshing visual experience, more considerate trading experience, high-performance trading engine, voice call, graphic verification, and other security enhancements, IOC, price condition order, time condition order, margin trading, and many other innovative services.
Meanwhile, we have set up offices in various countries and regions around the world or worked with agencies, providing localized services such as Simplified Chinese, Traditional Chinese, Korean, Vietnamese, and English. In the coming year, we will set up more local offices around the world, providing leading professional services to most people in the world, including French, German, Spanish, Italian, and Portuguese.
Due to the complex legal of each state in the US, we are unable to provide services to US users currently. Once our US lawyers team completes license applications around the US states, we will immediately open legal compliance services for US traders, so please stay tuned.
Furthermore, we have released gate.io mobile application v2.3.3 Beta for Android users, adding margin trading (up to 3x leverage), lending (annual return up to 7% - 70%), global markets volume distribution, coin information, big deal monitoring, large transaction monitoring, address holding distribution analysis and other new features. It is the best cryptocurrency trading application, welcome to use.
Download APP:
https://www.gate.io/mobileapp
Scan the QR code to download: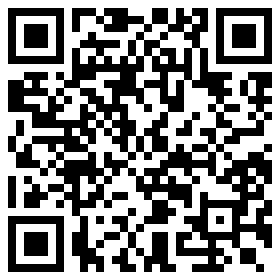 Referring gate.io to your friends to earn 30% commissions in the affiliate program at
https://www.gate.io/myaccount/myreferrals
gate.io New Features:
Spot Trading on gate.io (200+ tokens):
https://www.gate.io/trade/BTC_USDT
Margin Trading on gate.io (Long or Short):
https://www.gate.io/margin_trade/BTC_USDT
Lending on gate.io (secure and stable, high annual return):
https://www.gate.io/margin/lend/USDT
C2C Trading on gate.io:
https://www.gateio.co/c2c/usdt_cny
Download gate.io APP:
https://www.gate.io/mobileapp
Download Wallet.io (ALL in ONE):
https://www.wallet.io/
Follow us on
Twitter:
https://twitter.com/gate_io
Telegram:
https://t.me/gateio
Instagram:
https://www.instagram.com/gate.io/
Medium:
https://medium.com/@gateio
gateio.co
Nov.8, 2018