Back To
Gate.io Android App Launched the Perpetual Contract Trading
2019-01-16 00:00:10
Read:135171
Gate.io Android App launched the perpetual contracts and opened BTC, ETH, EOS, XRP, BCH, BSV, LTC, ADA, and TRX perpetual contract trading with optional leverages scaling from 1 to 100.
Download App:
Click here to download apk
Scan QR code to install: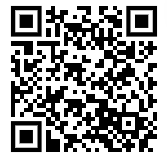 The maximum deposit for every investor is currently limited to 0.5-1 BTC although it can be raised according to the market risk and rank of the investor in the future. Aiming to lower possible risks by locking in future prices, perpetual contracts enable investors to make profits by selling digital assets short or long. Unlike other derivatives, perpetual contracts have no expiration date. Please be aware that the cryptocurrency market is highly volatile for a plethora of reasons.
Please kindly visit the support center(
https://www.gate.io/help/futures/16697
) or contact support team(
https://www.support.gate.io/hc/en-us/requests/new
) for more information about perpetual contracts. Gate.io will continue providing transparency and the best services to all the traders.
About Perpetual Contract:
Gate.io New Features:
Spot Trading on Gate.io (200+ tokens):
https://www.gate.io/trade/BTC_USDT
Margin Trading on Gate.io (Long or Short):
https://www.gate.io/margin_trade/BTC_USDT
Lending on Gate.io (secure and stable, high annual return):
https://www.gate.io/margin/lend/USDT
C2C Trading on Gate.io:
https://www.gate.io/c2c/usdt_cny
Download Gate.io APP:
https://www.gate.io/mobileapp
Download Wallet.io (ALL in ONE):
https://www.wallet.io/
Perpetual Contract Trading: https://gate.io/futures_trade/BTC_USD
Follow us and get updated at
Twitter:
https://twitter.com/gate_io
Telegram:
https://t.me/gateio
Instagram:
https://www.instagram.com/gate.io/
Medium:
https://medium.com/@gateio
Gate.io
Jan. 15, 2019